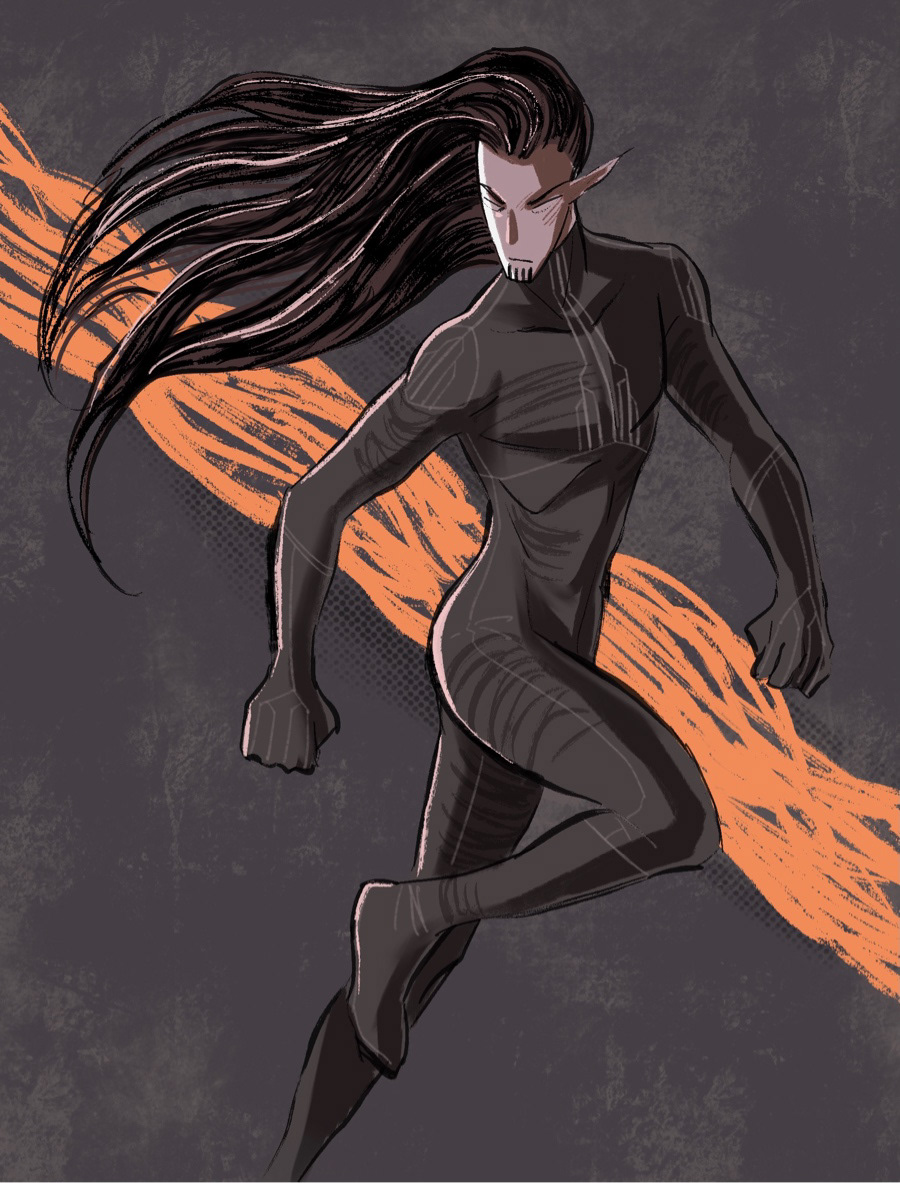 Full Color Character $200
- Single figure, simple background
- Up to 3/4 body
- Robots/Mecha
- Furry
- Real people
- NSFW (partial/artistic nudity may be ok)
- Guns
- Any symbols/gestures that may be considered hateful or offensive 
- Prices in $USD
- Payment is 50% on confirmation of job, 50% on completion. High-res artwork will not be sent until final payment is received.
- I reserve the right decline commission requests
-
Personal use only
. Artwork may not be used for resale or commercial purposes in any way. If you wish to use the art commercially, please email me for a custom quote.
- Please make sure my style is appropriate for your request. I create stylized artwork; it is not a good fit if you have a character with a lot of tiny details, or want highly a rendered realistic look.
- Client must provide clear, color references for character/s and props. If you have a specific pose in mind, you can include a reference for that too.
- I reserve the right to use the artwork in my portfolio or in artshares as self promotion. If you wish to keep the commission fully private however, please let me know (additional fees apply)
- Turnaround time will vary depending on my workload. I will give you an estimate on the confirmation of the job.
- Comms include 1 rough color sketch & 1 round of edits based on sketch. Small color tweaks may be accommodated at final, however bigger edits will incur additional fees.
- If you do not like the sketch and wish to cancel, you may do so. However, no refunds will be issued for payment already made.
- Please
contact me
if you have any additional questions.